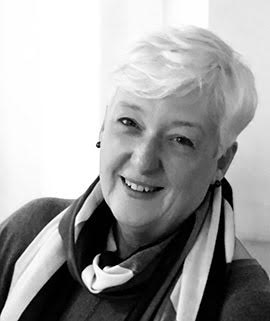 Wendy Wilson
I am an independent executive coaching and professional development specialist providing change management and transition coaching within communications and creative industries.
A simple principle drives my work; that a company benefits the most when coaching is made available to everyone in the workplace. I support individuals and freelancers working at all levels within organisations, through periods of significant transition, adapting to working in new or changing environments or developing the skills and confidence to handle the dynamics of fluid team relationships.
The structure of my SpotCoaching® approach is based on extensive academic research, all of which points to the imperative of developing supportive cultures in organisations. SpotCoaching is an innovative and cost-effective learning and development strategy that encourages individuals to take ownership of their own professional development, which in turn creates a collaborative culture of engagement across the whole organisation.
Background
I am an Associate of Oxford Brookes University Business School and have a Masters in Coaching and Mentoring Practice with a specialism in cross-cultural coaching. My integrated coaching approach helps develop more resilient individuals who can thrive in new or changing environments and this very much mirrors my own personal experience, which is also one of frequent change and transition. I have lived, worked in many countries including Russia, the Middle East and the USA.
My coaching provides flexible professional development coaching support to individuals and organisations across a variety of communication and creative industries.
Coaching approach
What I provide in a 90 minute SpotCoaching® conversation is a safe and completely confidential environment where you can take a step back, work on a fresh perspective and a renewed focus on your personal and career aspirations.
Our 1:1 coaching conversation together will give you the tools and the confidence to adapt to change, to problem solve, to manage difficult situations, career progression and much more. It can also support your wellbeing by helping you to notice and deal with the triggers that cause stress.
Feedback I have received from clients suggest that I am an astute listener. They value our time together because I bring an independent, non-judgmental and completely fresh perspective to the issues they wish to discuss.
By listening and asking critical questions I can help you to crystallise key issues or behaviours and to create a positive path to action.
Partnerships
• I work with ScreenSkills delivering one-to-one SpotCoaching for TV professionals including freelancers and senior leaders working in children's TV
• I also work with Factual Fast Track – Wales, the cross broadcaster funded development programme designed to accelerate the careers of producers in the nations and regions, delivering one-to-one coaching sessions to support the cohort's learning and development during their time on the scheme.
• I also collaborate with the WFTV Scotland Mentoring Scheme, a programme designed for women looking to take a significant step in their career, with the provision of one-to-one coaching sessions to help support and enhance the mentoring experience of individuals participating in the scheme.